Study finds new evidence of 5 more Allied gift shops in Italy
Historians know that the Allied forces ran gift shops exclusively for foreign military personnel in different European cities during World War II. But a new study by Dr. Chiara Faggella, Stockholm University, reveals that there were another 5 Allied gift shops in Italy, run by a civilian; the businessmann and commissionaire Giovanni Battista Giorgini.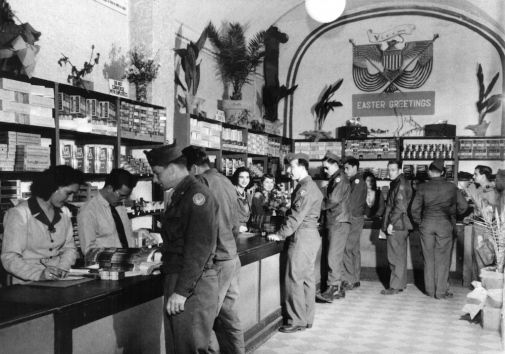 In Italian: Nuovo studio scopre 5 negozi in Italia che vendevano artigianato di lusso ai soldati alleati
Faggella's study of Giorgini's role in the launch of Italian fashion in the 1950's, reveals several unexpected findings.
"The most mind-blowing discovery, was the existence of the Allied gift shop," that he opened in Florence's most prestigious shopping street, Via dei Calzaiuoli, Faggella said.
While the gift shops run by the U.S. Army in Italy sold cigarettes, soap bars, and chewing-gums his gift shop in Via dei Calzaiuoli sold high-end Tuscan handicrafts, including fashion accessories.
The study shows that Giorgini ran four more gift shops; one on the outskirts of Florence, and one in Milan, Monza and Trieste respectively.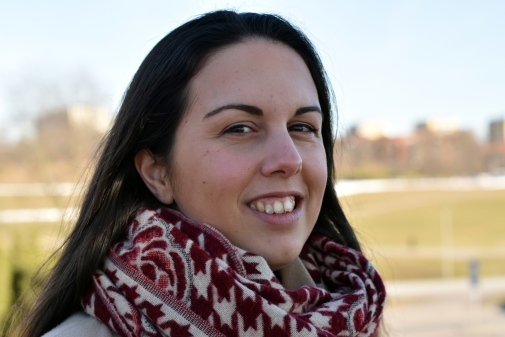 In Swedish: Nya bevis för 5 fler presentbutiker för allierade funna i Italien

For many years scholars agreed that he was the mastermind behind the launch of Italian fashion, but Faggella's findings reassessed his role and debunked 3 old claims.
First, it is true that Giorgini organized fashion shows for international buyers in Florence in 1951, and became a middleman for Italian couture. But he was not alone. There were more actors that contributed to the creation of a new market in the U.S. and Canada for Italian fashion merchandise and couture.
Secondly, in her dissertation she breaks away from the simplistic notion of Italian fashion being born overnight in 1951, and resets its commencements to 1944.
Thirdly, "it's a myth to say that already in 1951 there was an overall common Italian look among all the designers that presented at the Florence fashion shows," Faggella said.
Svante Emanuelli

More information
The Allied gift shop in Via dei Calzaiuoli 56 was under British command and run by Giorgini between September/October 1944 – March 1946. Florence was liberated on August 11, 1944 and Italy on April 25, 1945.
On January 11, 2019 Dr. Faggella defended her doctoral thesis ≪"Not so simple" - Reassessing 1951, G.B. Giorgini and the launch of Italian fashion≫.
Faggella analyzed Giorgini's private archive of old correspondence and scrapbooks with PR-material and news articles. This under-researched correspondence helped her recreate an image of the man behind the myth.