Second day of ICA Pre-Conference on Global Media and Human Rights
The ICA Pre-Conference on Global Media and Human Rights took place in Prague between May 23-24, 2018. Here is a report from the second day of the conference.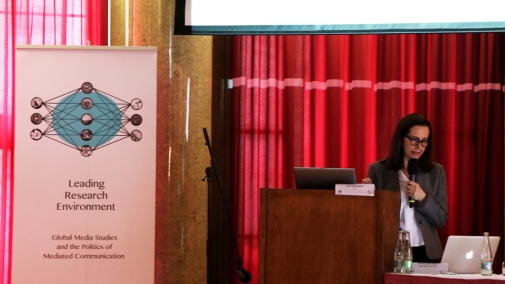 The Pre-Conference is organized by the Leading Research Environment at The Department of Media Studies, the Pre-conference precedes the 68th Annual International Communication Association (ICA) Conference held in the Czech capital between 24-28 May.
The second and concluding day of the Pre-Conference on May 24 was opened by Miyase Christensen, followed by a keynote by Silvio Waisbord of George Washington University. In his talk, Waisbord addressed the media politics of the backlash against rights-based citizenship in Latin America. During the second keynote of the day, Lilie Chouliaraki of the London School of Economics and Political Science addressed the rise of lifestyle solidarity and the complex questions associated with celebrity advocacy.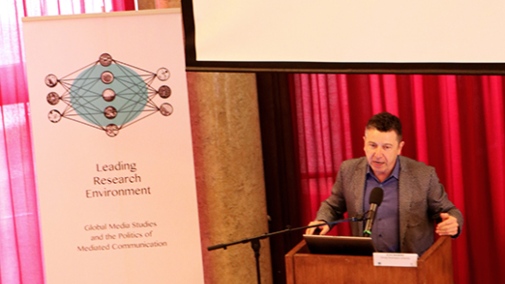 A total of 26 papers were presented in five panel sessions throughout the day. The speakers addressed a broad array of topics such as human rights and freedom of expression; the visibility of war; forced displacement and refugee migration; questions of human rights in the context of video activism; rights to publish and seek information; and, rights conflicts in a global, hybrid media realm.
Miyase Christensen and Christian Christensen concluded the two-day Pre-Conference, reflecting on a number of key questions and themes that were addressed during the two pre-conference days of diverse presentations. Amongst the significant issues that were raised are: the salience of historicizing perspectives on rights and mediation; the positioning of politics vis-à-vis rights violations; definitions of rights, conflicts of interest and tension fields; and, the need to broaden the scope of the role of media and communications in rethinking human rights in the context of global and local dynamics. Read about the first day of the Pre-Conference
Rebecca Bengtsson