"Is the Polish film industry ready for #MeToo?"
LODZ, POLAND. Three days after the one-year anniversary of the first #MeToo tweet of actress Alyssa Milano, the Kamera Akcja Film Critics Festival opened last Thursday in Lodz, with a panel discussion on sexual violence and women's working conditions in the Polish film industry. "2017 was an important year for women in the media industry around the world", Polish media researcher Greta Gober, Stockholm University, said as she came back to the Swedish capital on Monday.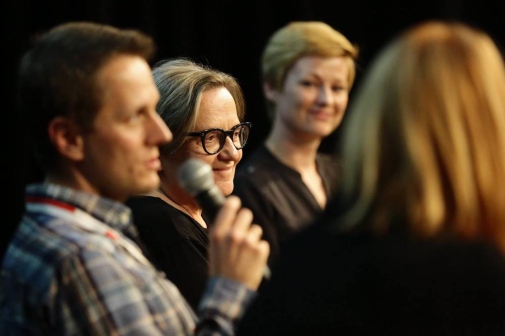 Furthermore "the #MeToo movement took off, the cultural support fund of the Council of Europe, Eurimages, adopted a Gender Equality Strategy aiming at equalizing financial support for films directed by women and men by 2020, the Time's Up solidarity movement striving to achieve full equality in Hollywood followed with similar demands. In Poland there wasn't much of a #MeToo happening in either the film or television industry, but a space did seem to have opened up for more profound discussions about the working conditions and violence in these industries", Greta Gober said, still wondering whether the Polish film industry is more ready for the #MeToo movement now.
Apart from Greta Gober, who recently joined the Department of Media Studies at Stockholm University, the film producer Natalia Grzegorzek and acclaimed film director Agnieszka Holland also took part in the seminar at the Kamera Akcja Film Critics Festival. Natalia Grzegorzek wanted producers to shed more light on the question of class discrimination.
"Even though we continued discussing the existence of the class-ceiling in the film industry long after the panel was over, we didn't move beyond the statement that it actually exists. As producers, shouldn't we be asking ourselves what we are going to do about it? A female set designer came up to me after the debate to say she was grateful we took up this discussion as she experienced gender inequality in her professional life on a daily basis. I do hope this debate has brought us one step closer to tackling issues of discrimination in our industry more proactively". Natalia Grzegorzek said.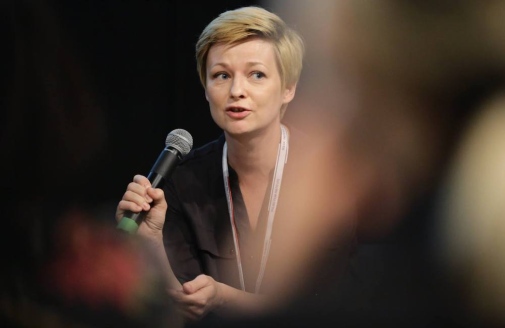 Greta Gober emphasized the need of more fair film support distribution.
"The commitment to tackle the uneven distribution of funding in the Polish film industry has been debated and discussed during almost every Polish film festival since 2014, the same year as the Polish Female Filmmakers Association was established. However, it wasn't until 2018 that questions of violence, working conditions and discrimination in the film industry were discussed so bluntly as here at the Kamera Akcja Film Critics Festival in Lodz", she said.
Greta Gober, who in her latest book analyzed the structures enabling gender discrimination in the Polish television industry, believes that there is a direct link between "the way work is organized in the so-called creative industries" and the "discrimination based on gender, ethnicity, age or class that flourishes in both television and film".
She believed that the international festival audience that visited the film festival in Lodz, a town considered as "the cradle of Polish film thought", included a significant number of film students. Greta Gober hoped that the discussions, would help them "being aware of power relations, knowing how the mechanism of exclusion works and what types of injustices they can come across. This can help them navigate better in the industry they are about to enter. It is especially important for young female filmmakers, who unfortunately often leave the industry way too early".
Svante Emanuelli

More about Greta Gober
| | |
| --- | --- |
| Book release. Greta Gober has newly released the book Media institution through the prism of gender (Wydawnictwo Naukowe Katedra, 2018) where she examines Polish public television from a gender perspective. | |
| Organizations. Greta Gober is a board member of The International Association of Women in Radio and Television, IAWRT, and a member of The Global Alliance on Media and Gender, GAMAG. | |
| Research interests. Greta Gober's main research interests include: gender equality in television and film industry; gender, media and journalism; gender relations and culture in organizations; and gender-based violence, cyber violence and street harassment. | |
The panel at Kamera Akcja Film Critics Festival
Natalia Grzegorzek has recently produced feature films like A Coach's Daughter (Córka trenera, 2018) and Kamper (2016).
Agnieszka Holland received two Oscar nominations for best foreign language film for Angry Harvest (1985) and In Darkness (2011) and another for best screenplay for Europa, Europa (1990), which won the Golden Globe Award for best foreign language film.
Greta Gober recently joined the Leading Research Environment in Global Media Studies and Politics of Mediated Communication at the Department of Media Studies, Stockholm University for a postdoctoral fellowship in Journalism. In Stockholm she will be working with online harassment of female journalists and the organizational responses that follow.