"International media covers the Arctic in stereotypical ways"
The "international media covers the Arctic in very stereotypical ways. Often in relation to Arctic climate change and global consequences of that. Often in relation to what is happening to glaciers, polar bears and other animals", media professor Miyase Christensen told The Icelandic National Broadcasting Service, RUV, as she attended the Arctic Circle Assembly in Reykjavik, Iceland, on Sunday.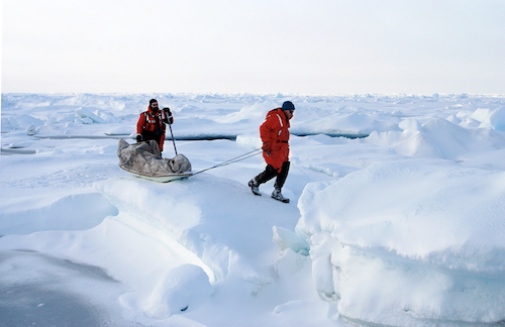 "When it comes to the coverage of climate change the big issue is not fake news. The big issue is trust", Miyase Christensen said.
She is concerned for the media confidence that has decreased in Sweden in recent years and almost collapsed in the United States. Miyase Christensen explained that for the public, it is not always easy to get access to research data or to interpret it unless the media and the news outlets do a good job of conveying that information in an unbiased and accurate way.
"Russia which owns more than 50 percent of the Arctic shore. And unfortunately getting information from Russia as to what is happening in the Arctic is extremely difficult", she said adding that it is obviously not necessary to exclude a discussion of icebergs and polar bears but it should not be the only focus of media attention.

More information
Miyase Christensen's latest anthology on Media and the Politics of Arctic Climate Change: When the Ice Breaks (Palgrave Macmillan, 2013).
The Arctic Circle Assembly that took place between October 18 and 22, 2018, is the biggest global forum on the future of Arctic.
Dr. Miyase Christensen is a leading scholar on globalization and media studies and author of several books on media and globalization and the editor-in-chief of Popular Communication: International Journal of Media and Culture. Christensen is Director of The Leading Research Environment in Global Media Studies and Politics of Mediated Communication at Stockholm University.(Source: IMS Research Database)
Senast uppdaterad: 24 oktober 2018
Webbredaktör: Svante Emanuelli
Sidansvarig: IMS