First day of ICA Pre-Conference on Global Media and Human Rights
The ICA Pre-Conference on Global Media and Human Rights took place in Prague between May 23-24, 2018. Here is a report from the first day of the conference.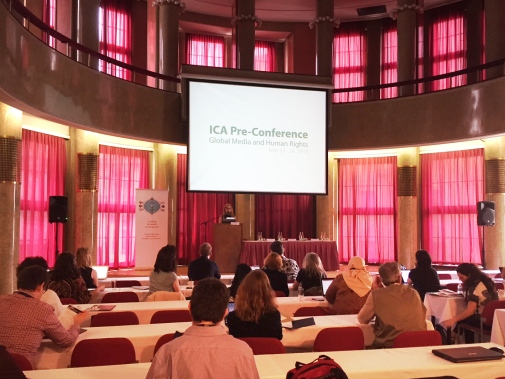 The Pre-Conference is organized by the Leading Research Environment at The Department of Media Studies, the Pre-conference precedes the 68th Annual International Communication Association (ICA) Conference held in the Czech capital between 24-28 May.

The first day of the Pre-Conference on May 23 was opened by Professor Miyase Christensen, followed by four sessions covering topics such as "migration, asylum-seeking and refugees", problematizing the contested concept of "the migration crisis" which has permeated public discourse, particularly in Europe and North America. The rise of the far-right; the media's relationship with politics and their role in fuelling populism; the growing significance of environmental degradation and climate change in all spheres of human life and non-human systems as well as the right to communi¬cate; access to information; and, identity and media representations as key components of citizenship and civic presence were amongst the themes that were addressed throughout the day.

In the first panel of the day, entitled "Media, Human Rights and Migration", Lilie Chouliaraki of the London School of Economics and Ekaterina Balabanova of the University of Liverpool presented their respective works on the topic. Professor Chouliaraki spoke about the digital border and refugee migration in the Mediterranean, while Balabanova discussed rights, mobility and what she termed the "illiberal wind in Europe".

In the second session, entitled "Media, Human Rights and Populism", Alexa Robertson and Christian Christensen, both of Stockholm University, presented their ongoing studies. Robertson's talk on "Global Media and Information Inequality", contained results from her project Screening Protest. Christensen critiqued the European far-right and US imagination of what he referred to as an "Ethno-Disneyland".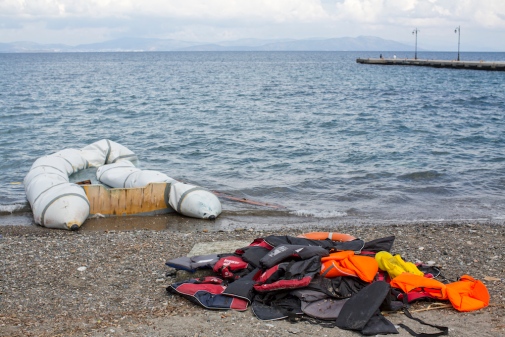 In the third session entitled "Human Rights and Environmental Communication", Miyase Christensen of Stockholm University and KTH the Royal Institute of Technology gave a talk entitled "Media, Communication and the Environment in Precarious Times" and proposed rethinking of media and communications theories from the perspective of media materialism, new forms of imperialisms, and human and non-human rights in the Anthropocene, using electronic waste (e-waste) as an illuminating example.

In the final session, entitled "Communication Rights under Globalization", Kristina Riegert of Stockholm University and Florencia Enghel of Jönköping University gave talks on the broadening concept of culture in culture journalism, and on human rights intervention as digital business, respectively.

The four sessions together set the stage for the second day of the Pre-Conference, which brings together a rich variety of academic perspectives on Global Media and Human Rights.
Rebecca Bengtsson