'Crisis' as a Populist Imaginary? Discursive Shifts in Media and Politics
On Wednesday 27th March Bonnier professor Michal Krzyzanowski gave a public lecture at JMK. In his talk he addressed the 'Crisis' as a Populist Imaginary?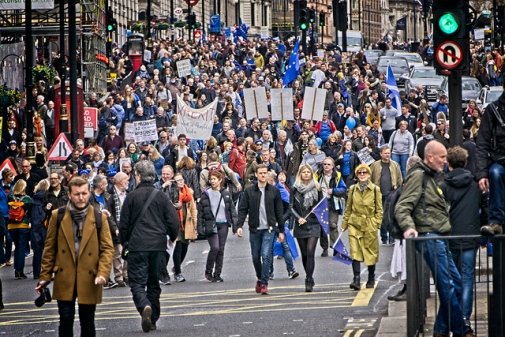 'Crisis' as a Populist Imaginary? Discursive Shifts in Media and Politics
The talk described in Michal Krzyzanowski's own words:
"My lecture will focus on the complexity of the populist uptake of 'crisis' as a social and political imaginary. Drawing on insights from critical discourse studies, media and communication research, conceptual history, critical social theory and cultural political economy, I will argue that 'crisis' has recently become part and parcel of ideologized utopian visions of the 'imaginary reconstitution of society' (Levitas 2013) that is often mediated in order to discursively pre-legitimise populism and political opportunism (Krzyżanowski 2012, 2014; Krzyżanowski and Wodak 2009; Wodak and Krzyżanowski 2017).

I will look closely at the dynamics of European political and public discourse on 'crisis' in relation to events where either down/overplaying 'crisis' or constructing it as imaginary or imminent 'threat' was at the heart of politico-populist and wider public discourse.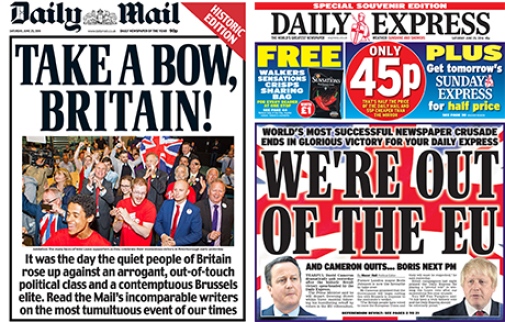 While on the one hand I will analyse the European (including Austrian, German, Polish and Swedish) media debates and discourse about 'Brexit' since the 2016 UK referendum on leaving the EU (see esp. Krzyżanowski 2019, Zappettini & Krzyżanowski 2019), on the other hand I will focus on the discursive responses to the European 'Refugee Crisis' (Krzyżanowski 2018 a,b; Krzyżanowski Triandafyllidou & Wodak 2018), especially since its highpoint in late 2015.
Drawing on the analysis, I will highlight a critical perspective on European social and political imaginaries which not only highlights their historical or strategic function (Koselleck 1988; Wolin 2008; Sum and Jessop 2013) but also points to their embedding within various orchestrated 'discursive shifts' (Krzyżanowski 2013, 2018b).
The latter, I will show, contribute to the spread and legitimation of populist ideologies of nativism and ethno-nationalism in/across Europe. They also further the spread of extreme positions across the wider spectrum of political and public views thus making the politics of in/uncivility (Krzyżanowski and Ledin 2017) and post-truth into a widely accepted variant of political practice".

Download the full pdf about his talk, including references. (39 Kb) .
Bio
Michał Krzyżanowski holds since 2013 the Chair in Media and Communication Studies at Örebro University, Sweden and since 2017 the Chair in Communication & Media at the University of Liverpool, UK.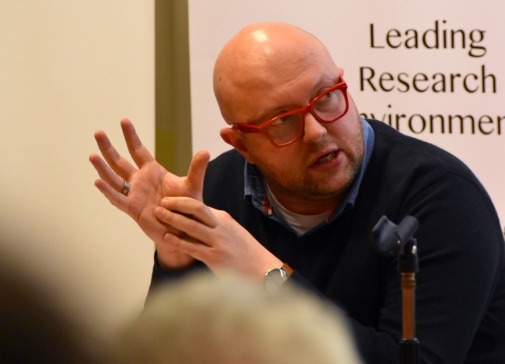 In 2018-19 he is also Albert Bonnier Jr. Guest Professor in Media Studies at the Department of Media Studies, Stockholm University, Sweden. Michał Krzyżanowski is one of the leading international experts in critical discourse studies of media and political communication. His key research interests are in dynamics of right-wing populist discourse, mediation and normalisation of racism and politics of exclusion as well as in diachronic analyses of constructions of crisis in European and global media.
He is the Editor-in-Chief of the international Journal of Language and Politics and a co-editor of the Bloomsbury Advances in Critical Discourse Studies book series.
Find out more about Michał Krzyżanowski on the Örebro University or the University of Liverpool websites. Michal Krzyzanowski will also give a talk at the JMK Higher Seminar on 4 April 2019.