Is media justice a utopian idea? | Global Media Café
EVENEMANG
Datum:
16 oktober 2019 13:00
-
16 oktober 2019 15:00
Plats:
JMK-salen, Department of Media Studies (IMS), Karlavägen 104, 4th floor, Stockholm
Welcome to a Global Media Café on 16 October 13:00-15:00 in JMK-salen dedicated to the question: "Is media justice a utopian idea? Questions of rights and freedoms in the context of the Global Media Monitoring Project". The event, which takes place from 13:00 - 15:00, will be followed by a reception, at which coffee and snacks will be served.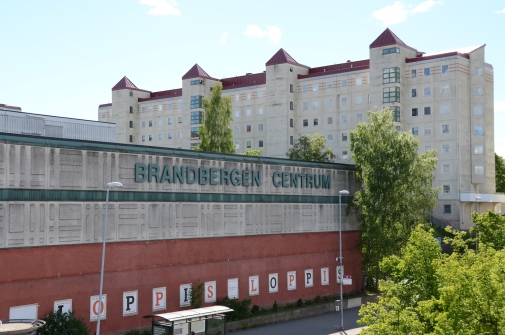 Panel
Greta Gober, Postdoctoral Fellow in Journalism, LRE, Stockholm University
Agneta Söderberg Jacobson, Lead Policy Specialist on gender, Fojo Media Institute, Linnaeus University
Kristina Widestedt, Associate Professor of Media and Communication Studies, Stockholm University
Anna Roosvall is Professor of Media and Communication Studies, Stockholm University
Anna-Klara Bratt, Editor-in-Chief, Feministiskt Perspektiv
Alexa Robertson, moderator and Professor of Media and Communication Studies, Stockholm University
Unfair image of youth in Brandbergen
"Orättvis bild av unga i Brandbergen". The title, which translates as "Unfair image of youth in Brandbergen" appeared in Dagens Nyheter on 29 September 2019. School students from Brandbergen, a suburb located 20 km south of Stockholm, complained about the unfair representation of youth from this underprivileged area in national media and asked journalists to speak to them next time they decide to write something about "troubled kids" from Brandbergen.
As 2020 marks the 25th anniversary of the Global Media Monitoring Project (GMMP), described by Margaret Gallagher as "one of the most extraordinary collective enterprises yet organized within the global women's movement", the aim of the Global Media Café is to revisit a few old questions that for decades have mobilized communication activism around the world. For quarter of a century, the GMMP has intervened in how the news media around the globe (mis)represent women and sought to build bridges between civil society and the media. Thus, questions linked to communication rights and the concept of social justice as well as those that address representation, visibility and media discrimination lie at the core of this panel and will be taken up critically from different standpoints.
More about the panelists and the moderator
Greta Gober is a Postdoctoral Fellow with the Leading Research Environment in Global Media Studies and Politics of Mediated Communication at IMS. Greta will lead the Polish team in the upcoming Global Media Monitoring Project. She is a board member of the International Association of Women in Radio and Television (IAWRT) and has recently published a Handbook on Working Towards Gender Equality in the Media, based on IAWRT's members experiences of working towards that goal in the Global South.
Agneta Söderberg Jacobson is the Lead Policy Specialist on gender at Fojo Media Institute, within the Linnaeus University. She has a background of more than 20 years in international media development work, managing programs in Eastern Europe and Southeast Asia. In addition to gender equality, she takes special interest in conflict-sensitive reporting and the media's role in reconciliation processes. Publications include Rethink (2003), Security – on whose terms? (2009), Peace Journalism, War and Conflict Resolution (2010) and Equal Power – Lasting Peace (2102).
Kristina Widestedt is Associate Professor of Media Studies at IMS. Her research interests concern celebrity studies, media history and intersectional perspectives.

Anna Roosvall is Professor of Media and Communication at IMS. Her research is centred on issues of justice, responsibility and democracy in relation to meditated communication. She works in a project on global, political and democratic aspects of Swedish cultural journalism, where she is currently finalizing a study of #metoo reporting in Swedish and Danish media. She is also active in an international network for studies of media and climate change, and specializes in this area on climate justice communication, for instance concerning the situations for and the rights of indigenous peoples.
Anna-Klara Bratt is the Editor-in-Chief for Feministiskt Perspektiv. She is also the former editor-in-chief of Arbetaren (the Worker) where she consciously worked to create a gender balance in the newsroom. She is also the co-author of the book Könsbalans. Så jobbar du jämställt [Gender balance. How to work gender equal] (Mian Lodalen & AnnaKlara Bratt, DN förlag 2007)
Alexa Robertson is Professor of Media and Communication at IMS and does research on global news, cosmopolitanism and the media, comparative television analysis and narrative with a focus on mediations of protest and social inequalities. She is principal investigator of a project entitled Infojämlikhet: information inequality in a global perspective, funded by the Swedish Research Council (2019-22).
The event between 13:00-15:00 is followed by a mingle afterwards with coffee and "fika".
Senast uppdaterad: 15 oktober 2019
Webbredaktör: Svante Emanuelli
Sidansvarig: IMS