Humanitarian News: Content and Production | JMK Higher Seminar
EVENEMANG
Datum:
19 september 2019 10:00
-
19 september 2019 12:00
Plats:
N.B. Venue: JMK-salen, 4th floor, JMK/IMS, Karlavägen 104
In this faculty seminar, to which students are invited, Dr. Martin Scott, University of East Anglia, UK, argues that the episodic, decontextualized and sporadic nature of mainstream news coverage of humanitarian crises is not inevitable.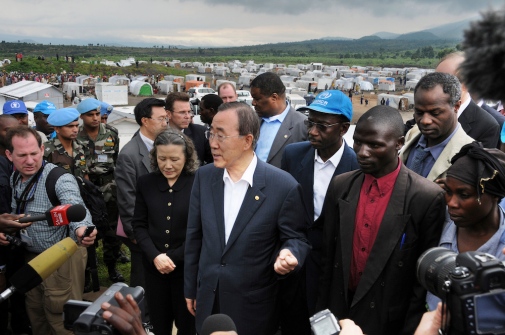 Drawing on data from a 4 year study, including interviews with over 100 journalists, he shows that there are some 'humanitarian journalists' who work at the intersection of the fields of both humanitarianism and journalism.
The 'thick boundary zone' between these two fields offers these journalists a 'space of opportunity' (Eyal 2012) to experiment with different kinds of journalistic practices. As a result, they adopt some very different news values and role perceptions to most journalists. This has significant consequences for their coverage but also for the way in which journalists in general may report on humanitarian crises in future.
I'm visiting Stockholm University's Department of Media Studies this Thurs to talk about 'Humanitarian Journalists: Covering crises from a boundary zone' – please come along if interested, 10-12. @mediastudies_su @sida https://t.co/fikqghomSJ pic.twitter.com/MmrjRHOUi7

— Martin Scott (@martinscott2010) September 16, 2019
Dr Martin Scott is a Senior Lecturer in Media and International Development in the School of International Development (DEV). He is author of Media and Development (Zed Books, 2014) and has written academic articles and book chapters on humanitarian news, foundation-funded journalism, representations of Africa, celebrities and development, audiences for international news and the role of popular culture in politics. He is currently the principal investigator of an AHRC funded research project on humanitarian journalism. Learn more ≫
Please mail us for further queries about the JMK Higher Seminar.
More upcoming events
Senast uppdaterad: 16 september 2019
Webbredaktör: Svante Emanuelli
Sidansvarig: IMS