CXL: The 'Predatory Formations'-lecture with professor Sassen has been cancelled
We regret to inform you that the open lecture on 'Predatory Formations Dressed in Wall Street Suits and Algorithmic Math' with professor Saskia Sassen on Wednesday 20 November has been cancelled. We are sorry for the inconvenience.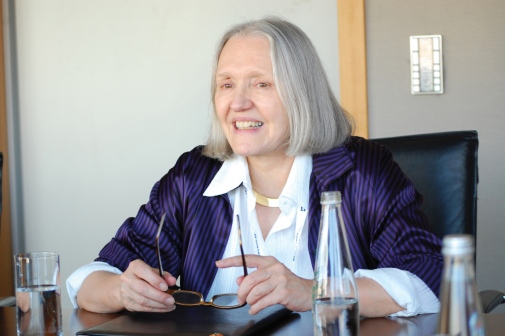 Assemblages of complex types of knowledge and technologies—including algorithmic mathematics, law and accounting, and high-level logistics—have generated complex predatory formations. The complexity of these formations tends to camouflage their predatory character. Further, such formations are systemic in nature. They are not produced by an elementary seizure of power. Predatory formations are often beyond the reach of ordinary policy responses, in good part because they tend to assemble elements of separate domains into novel configurations. In fact we need new law that can encompass these formations. The focus here is on one of the more powerful and complex predatory formations, (high) finance. And the effort is to explain how even the most sophisticated financial instruments require certain elementary and brutal steps, resulting in highly degraded socio-economic outcomes.

Biography
Saskia Sassen is the Robert S. Lynd Professor of Sociology and Member, The Committee on Global Thought, Columbia University (www.saskiasassen.com). Her latest books are the 5th fully updated edition of Cities in a World Economy (Sage 2018) and Expulsions: Brutality and Complexity in the Global Economy (Harvard University Press 2014, now out in 18 languages.) She is the recipient of diverse awards, including multiple doctor honoris causa, the Principe de Asturias 2013 Prize in the Social Sciences, and made a Foreign Member of the Royal Academy of the Sciences of Netherland. Read more.
Senast uppdaterad: 19 november 2019
Webbredaktör: Svante Emanuelli
Sidansvarig: IMS