Andrei Richter: Disinformation and freedom of expression | JMK Higher Seminar
EVENEMANG
Datum:
17 oktober 2019 10:00
-
17 oktober 2019 12:00
Plats:
Bangsalen, 5th floor, Karlavägen 104
Welcome to the JMK Higher Seminar with Andrei Richter, professor of media studies and fellow at the Central European University in Budapest, who will deliver a speech on Disinformation and freedom of expression.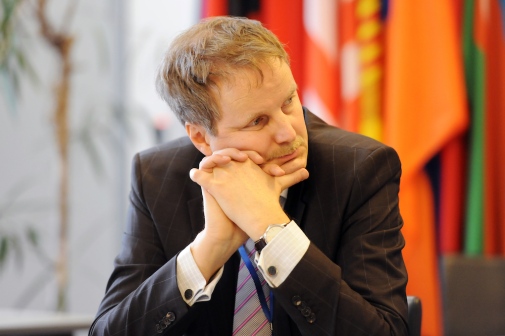 The text will be updated.

More about Andrei Richter
Andrei Richter is a Senior Adviser of the OSCE Representative on Freedom of the Media, and a former professor and department head at the School of Journalism, Lomonosov Moscow State University, where he taught on mass media law. He earlier also held a MA Programme Director position and a professorship at the Media Academy Bratislava, Slovakia. Born in Kharkov, Ukraine, in 1959, he has university degrees in law, foreign languages, and a doctorate in journalism. Richter was recently a commissioner of the International Commission of Jurists (ICJ) and the chair of the Law Section of the International Association for Media and Communication Research (IAMCR). Richter sits on editorial boards of a number of international journals on communications and the media. A habilitated (in Slovakia) professor of media studies, he has authored about 250 publications on media law and policy in Russian, English, French, Albanian, Armenian, Azeri, Bosnian, German, Serbian, Slovak, Tajik and Ukrainian, including the only standard media law textbook for journalism students of Russian colleges and universities (2002, 2009, 2016), a textbook on online media law (2014), as well as UNESCO-published textbook on international standards of media regulation (2011) and a book on censorship and freedom of the media in post-Soviet countries (in English, 2007).

Please mail us for further queries about the JMK Higher Seminar.

More upcoming events
Senast uppdaterad: 9 september 2019
Webbredaktör: Svante Emanuelli
Sidansvarig: IMS