Not So Simple | PhD Defence
EVENEMANG
Datum:
11 januari 2019 13:00
-
11 januari 2019 15:00
Plats:
N.B. JMK-Salen, Department of Media Studies (IMS), Karlavägen 104, 4th floor
Welcome to Chiara Faggella's doctoral defence "Not So Simple. Reassessing 1951, G.B. Giorgini and the launch of Italian fashion" on January 11 at JMK at Karlavägen 104.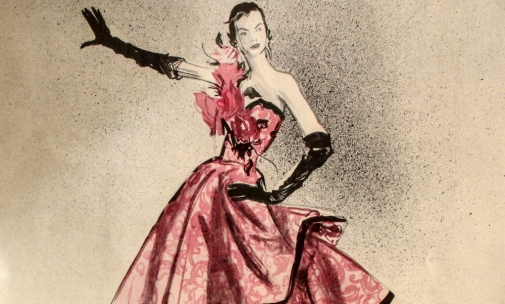 Opponent
Professor Stephen Gundle, University of Warwick, United Kingdom Chair: Professor Jan Olsson, Stockholm University
Examination Committee
Professor David W. Ellwood, The Johns Hopkins University SAIS Bologna Center, Italy Professor Veronique Pouillard, University of Oslo, Norway Associate Professor Andrea Kollnitz, Stockholm University Associate Professor Cecilia Schwartz, Stockholm University (substitute)
Supervisors
Associate Professor Louise Wallenberg, Stockholm University Associate Professor Alessandra Vaccari, IUAV University of Venice, Italy Photo: Unknown illustrator. Bellezza. Illustration of a Simonetta Visconti evening gown, presented at the First Italian High Fashion Show in Florence, February 1951.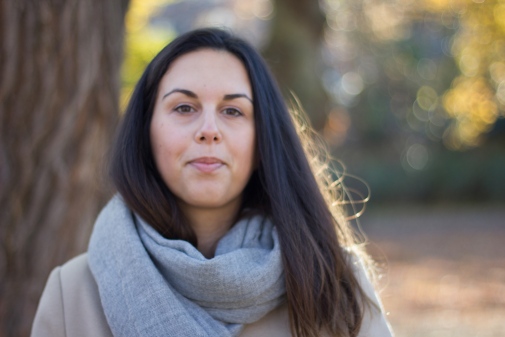 Abstract
This dissertation aims to shed light on the circumstances that allowed Italy to become a reputable country of origin in the international fashion market. In particular, my contribution to the historiography of Italian fashion is a reassessment of the role played by Giovanni Battista Giorgini, whose involvement with the fashion and handicraft industries has not been fully investigated by scholars so far. Drawing upon Marc Bloch's paradigm against the "fetish of the single cause", I argue that the historiography of Italian fashion is not so simple and linear as it has been presented so far. Instead, the appearance of Giorgini's Italian High Fashion Shows from 1951 needs to be contextualized with other historical facts. By outlining a populous scenario of different actors and concurring events, this dissertation breaks away from the simplistic notion of Italian fashion being born overnight in 1951.
Chapter one discusses the ways in which the idea of an Italian look emerged in the US press already before the end of World War II, and identifies the linguistic and visual features that characterized these earliest reports. Chapter two discusses the contributions to the promotion of Italian fashion merchandise in the United States by Max Ascoli, an antifascist Italian émigré who moved to New York in the late 1930s. His philanthropic involvement with the Italian handicraft industry is discussed in order to understand how the US market's faith in Italian goods had to be restored in relation to the perceived quality of exported goods. Chapter three focuses on Giovanni Battista Giorgini, presents a critical overview of his biography and identifies his earliest attempts at promoting Italian products to US and Canadian markets. Particular emphasis is given to Giorgini's role as an employee of the Allied Forces during the Allied occupation of Florence, and to the overlapping vicissitudes of his work with an American touring exhibition, Italy at Work, initiated by Ascoli. Chapter four discusses the activities of Giorgini's competitors in Italy, that is agencies, associations and individuals that were operating in postwar times to export Italian fashion in the United States. Chapter five finally discusses the organization of Giorgini's Italian High Fashion Shows in Florence between 1951 and 1953, the organization of his business venture and the ways in which the Shows solidified earlier representations of Italian fashion in the US press, becoming a benchmark for years to come.
This study concludes that the historicisation of Giorgini, and his contribution to the promotion of Italy as an independent, non-derivative fashion market for export, was made possible thanks to a larger network of transatlantic actors that, immediately after World War II, strove for the same business goals. Eventually, this dissertation provides a historical perspective that defies the simplistic categorization of the past in straight compartments, in this case blurring the margins between Fascist and liberated, democratic Italy.
Keywords
Italian fashion, Giovanni Battista Giorgini, Commissionaire, Fashion Buyer, Italian couture, Italian handicrafts, Italy at Work, Italian High Fashion Show, Florence fashion, Pitti Immagine, Italian studies, Postwar Italy, Occupation of Italy.
Senast uppdaterad: 5 november 2018
Webbredaktör: Svante Emanuelli
Sidansvarig: IMS