The Fashion Europeana project 2012-2015
The Centre for Fashion Studies will participate as content provider collecting fashion culture produced on the web for the Fashion Europeana project. Fashion Europeana is part of a larger project, the Europeana project, which aims to collect and disseminate (via digital language) European culture.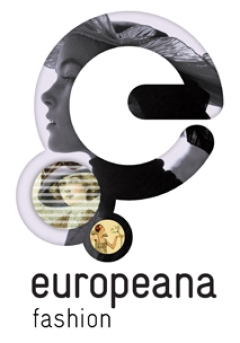 Europeana Fashion project © 2012-2015
"Fashion Europeana" aims to aggregate and disseminate European Fashion Culture.
This means that this project aims to aggregate into a unique database all the most important fashion collections in Europe (mainly contemporary fashion), belonging to both private and public museums or archives.
In this project there are V&A, Les Arts Decoratif, MoMu, but also Pucci Archive, Pitti Immagine or Missoni. The Centre for Fashion Studies at Stockholm University will participate as content provider collecting fashion culture produced on the web.
For the first time, there will be an institution which aims to monitor and select fashion culture from the web.
What is produced online on fashion? How is fashion produced on the web? How is it disseminated?
The aim of the Centre for Fashion Studies is to answer to these questions via a selection of "objects" from the web. The researchers at the Centre will select data from fashion designers' websites, fashion blogs, fashion magazines' websites, fashion platforms, but also commercial fashion web sites, virtual museum, etc...
The researchers will organize these "artefacts" and include them in the "Fashion Europeana" database on the side of the other museums' or archives' collections. The Centre's contribution does not aim to be exhaustive but it aims to start a first analysis on digital fashion culture.
Furthermore, the Centre will play an important role for the dissemination of the project with international fashion conferences, publications and special workshops. The project started last year, on March 1, 2012 and it will end in March 2015.
For further information please contact marco@fashion.su.se
Marco Pecorari
Links
Last updated: August 22, 2012
Page editor: Svante Emanuelli
Source: Institutionen för mediestudier