The JMK Library
The JMK library is currently being renovated and is expected to be ready at the end of Oktober. Since September 23, the entire book collection of the JMK library is available for loan. The opening hours for JMK students are weekdays from 10 - 12 am. Other visitors need to contact the library for an appointment. Email: biblioteket@ims.su.se. Books can be returned in the box for book returns outside the library, or at Stockholm University Library, SUB, at campus Frescati.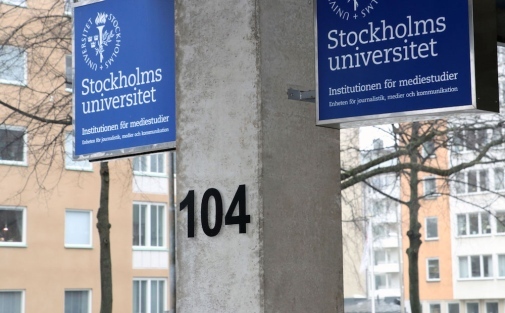 Study space
We have 23 individual and group study spaces. A Printomat for photocopying is available between the rooms of Stora and Lilla redaktionen on the 4th floor. You must bring your university card to be able to print or make photocopies.

Borrowing
The university card works as a library card at all libraries in Stockholm University. For more information about borrowing from the library, please find our loan terms and rules here.

Our collection
The JMK Library mainly houses books and journals about Journalism and Media and communication studies. The loan period for books is typically 28 days. The textbook collection consists of the compulsory textbooks at undergraduate and postgraduate level, and the loan period for textbooks is 7 days.
More information
Contact
E-mail: biblioteket@ims.su.se

How to get here
Visiting address: Karlavägen 104, 4th floor
Metro: T-Karlaplan
Bus: Bus 4, In direction to: Radiohuset
Map: How to get here.


Last updated: October 2, 2020
Page editor: Agnes Gerner
Source: IMS