Studying with a Disability
As an enrolled student with a documented disability – regardless of whether you are studying at bachelor's, master's or PhD level – you can apply for educational support in connection with your studies at Stockholm University.
The assessment of support that may be required is made individually, taking into account the student's abilities and disabilities in relation to the curriculum of the studies chosen.
Please note that we cannot assist you with transport service, technical equipment, medical assistance or aids and assistance outside the university setting. This support is the responsibility of the Social Welfare System in the municipality of your residence. Please contact the municipality before you apply to the University.
The link below guides you to the section of the University's website where you can find information about which type of support you can receive, things that you should consider, and how you apply for support: https://www.su.se/english/education/during-your-studies/studying-with-a-disability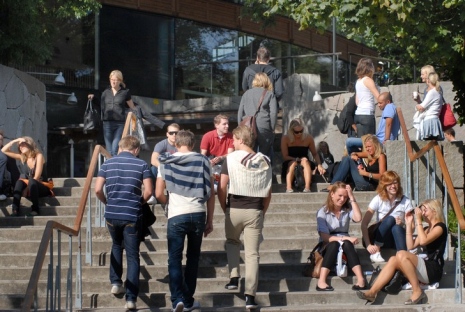 If you want more information about which support our Department can provide, please contact the Student Counsellor at the section or centre where you will study / are studying.
Section for Cinema Studies
Student Counsellor
Henrik Schröder
Phone: +46(0)8 674 76 28
Email: studievagledare@mail.film.su.se

Section for Journalism, Media and Communication
Student Counsellor
Emelie Jamieson
Phone: +46(0)8 16 44 06
Email: studievagledare@ims.su.se
Fashion Studies
Student Counsellor
Henrik Schröder
Phone: +46(0)8 674 76 28
Email: studievagledare@mail.film.su.se
Last updated: December 13, 2019
Page editor: Nina Wennberg
Source: IMS