Prospective Partners
Is your Department interested in partnering with us and engage in a student and teaching exchange?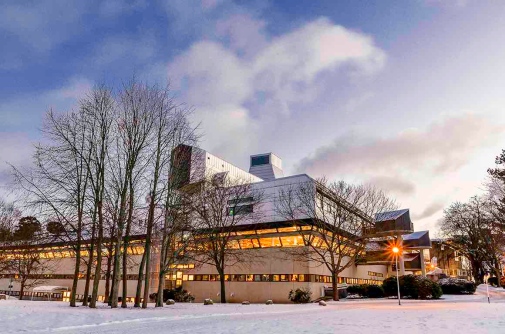 What We Offer
The Department of Media Studies is one of the largest and most diverse departments in the Faculty of Humanities with 100+ employees, 900+ full-time student equivalents, and 30+ Ph.D. students located close to downtown Stockholm and the center of Sweden's film and media production.
The Department offers a wide range of programs and courses leading to undergraduate through doctoral level degrees in Cinema Studies, Journalism/Media and Communication, and Fashion Studies. With two leading research areas in the Faculty, over a dozen externally funded research projects, and 50% of the budget allocated to research and doctoral education in 2015, the Department has a strong research profile.
With three international master's programmes in Fashion Studies, Cinema Studies and Media and Communication Studies, we have a wide selection of advanced courses taught in English. Incoming exchange students are also given the opportunity to take up to 50% of their course load from other departments. Find out more through our pages for incoming students.
Are We Already Partners?
Browse our partner database by searching for your university in the "Text search" field. Other departments may have an agreement in place, but if the Department of Media Studies isn't listed, we need to enter into a new agreement.
Partner Criteria
For a meaningful and mutual exchange cooperation to develop, we have a few basic criteria that needs to be fulfilled:
Min 30 ECTS of combinable courses (e.g. programme courses) in the agreement subject area(s) offered in English or min 60 ECTS of related courses in English available to incoming students at the university per semester. Swedish-speaking universities in Finland as well as Norwegian and Danish Universities and not required to offer courses in English.
Ability to send graduate level students or senior level students. With the exception of Cinema Studies during spring semesters, we offer advanced courses only and cannot admit undergraduate students unless they have reached senior standing (or 120 ECTS). Swedish-speaking universities in Finland as well as Norwegian and Danish Universities and can send undergraduate students who have completed less than 120 ECTS for studies in Swedish.
Compatible semester systems - classes at Stockholm University are held mid January - early June and late August - mid January. Most classroom activity end one week before the semester ends.
We strive to maintain an active and geographically diverse pool of partner universities and a high level of exchange activity in both directions.
How to Proceed
Send and inquiry to exchange@ims.su.se with links to your courses and programs - we look forward to hearing from you!
For quick facts to present, please see fact sheet below.