2018 Workshop at the Nordic Museum
On the 17th May we had the great pleasure to have our annual workshop at the Nordiska Museum within the course Fashion and Materiality at the first year of the Master's program in Fashion Studies.
The theme this time was the nineteenth-century dress and we had the great pleasure to investigate shoes, corsets and dresses belonging to different social classes. We learned to estimate, hands on, and to evaluate a garment placing it in its own context, and not least, how difficult and exciting this process is!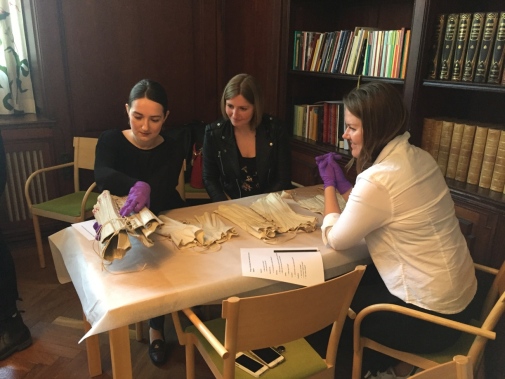 Thanks to the wonderful staff at Nordiska Museum Leif Wallin, Helena Lindroth and Helen Persson!
Last updated: May 24, 2018
Page editor: Henrik Schröder
Source: Institutionen för mediestudier