Inspiring International Master Alumni Event
25 IMS Alumni, students and staff met last Friday at JMK for an inspiring afternoon listening to guest alumni Laura Santos Lopes de Aguiar.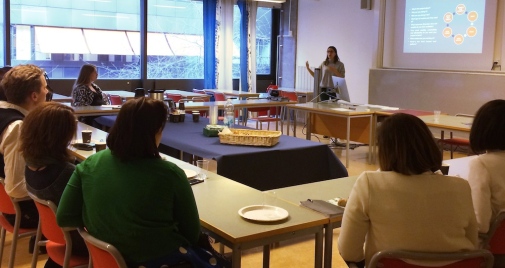 Laura talked about her work at John Meyers Keynes Research Centre and her experience and career as a PhD in Ireland. By presenting her PhD and Post doc. projects her lecture focused linear verses interactive media storytelling.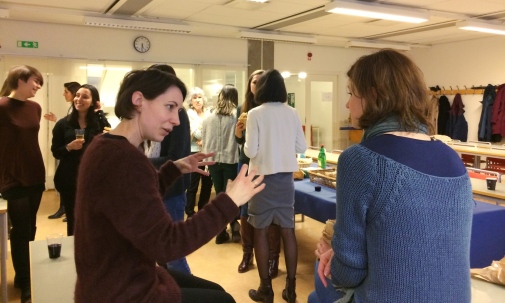 She told us that the international master programme has given her deep and diverse perspectives on Global Media and Communication and has been a good preparation for her international career. Director of Studies Kristina Widestedt did welcome the alumni back and Associate Professor Anna Roosvall held a brief presentation of the master course Media, Justice and Human Rights. The afternoon ended with mingle and networking amongst the participants. Read more about the event here.
Birgitta Fiedler, Alumni Relations Coordinator, Department of Media Studies.