IMS International Mentorship Programme
IMS International Mentorship Programme connects Alumni and present students as Mentors and Mentees in a collaboration with Alumni Aida Faiz, External Relation Officer at Stockholm University.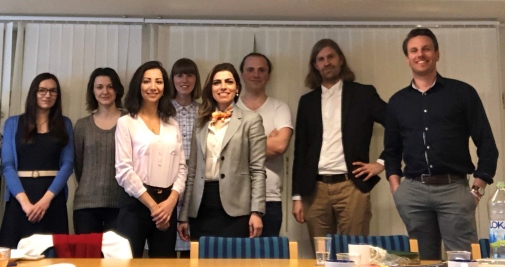 The Department of Media Studies is launching a Mentorship programme during spring 2018 aiming to offer the international masters students the possibility to connect with an Alumni as a mentor during their second semester.
The Mentorship programme offers a unique Mentor and Mentee workshop and lectures to help mentees plan their future career and collaborate and network with Alumni.
The first eight Mentors met on April 16 in a kick-off workshop held by Aida Faiz and Birgitta Fiedler.
Welcome to contact Alumni Relations Coordinator Birgitta Fiedler, birgitta.fiedler@ims.su.se or External Relation Officer Aida Faiz aida.faiz@su.se if you have any question about the Mentorship programme and want to sign up to join the programme.