Celebrating the Mentorship program
From April until October the first International Mentorship program has been carried out at the Department.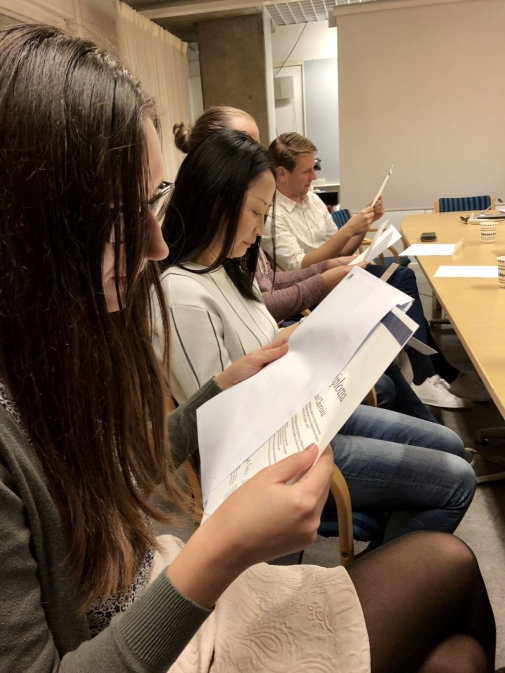 Our Alumni has succesfully been Mentors for students from the international masterprogram, and they have met in workshops and lectures, and two by two.
At our final meeting they recieved diplomas for their participation as Mentor and Mentees.
Read more about the Mentor program here
Student/Mentee statement about the mentor program:
"My mentor showed me that the active engagement in pursuing my own career would lead to the optimal job opportunity. The mentors realistic way of thinking both encouraged me to make my best effort in my career path and convinced me not to get disappointed easily by what I get. Also I learned that the importance of not being afraid of trial & error. Joining the programme itself taught me that every possible opportunity might make your future better."
Alumni/ Mentor statement about the mentor program:
"It feels good that the departments appreciated us previously students and wish to keep contact with us. Also to help guide current students."
"I am very happy with the matching, which is the most important"
"The structure of the program was well balanced, not to many joint activities, leaving plenty of time to meet with the mentee outside the official gatherings".
Last updated: October 31, 2018
Page editor: Birgitta Fiedler
Source: Birgitta Fiedler