Collaboration
At the Department of Media Studies we disseminate our research through collaborations beyond the university. Our researchers are highly visible in ongoing societal debates and their expertise is frequently featured in media and published in public commentary.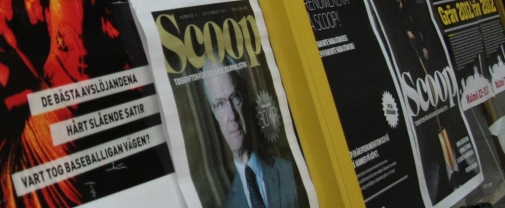 The Department has a wide range of contacts with surrounding society, especially through regular contacts with the media industry and other professional environments within our field of expertise. We collaborate with companies, organisations and public institutions, which helps our research and teaching to continue to stay relevant in the contemporary society. One example of this is our internships for journalist students on our bachelor's and master's programmes.
Contract Education
The department has the possibility of producing courses in our field of expertise that are tailor made for companies, institutions and organisations.
The Section for Journalism, Media and Communication have educated printers, media teachers and immigrated journalists in journalistic theory and practice through different courses in the past.
The Section for Cinema Studies currently offer students within the Swedish Programme at Stockholm University the possibility of taking our course Swedish Film and Television Culture.