You are here:
Annamari Vänskä curates art exhibition
Annamari Vänskä curates art exhibition
The Embassy of Finland in Washington D.C. hosts the art exhibition, Boutique –Where Art Meets Fashion from October to early November, curated by Annamari Vänskä, Postdoctoral Reasearch Fellow a the Centre for Fashion Studies.
The exhibition combines art with fashion and was originally on display at the Amos Anderson Art Museum in Helsinki as a part of the program for the World Design Capital Helsinki 2012.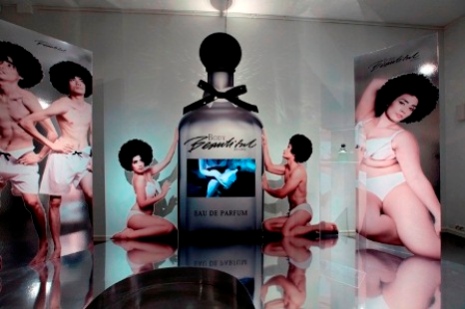 Body Beautiful by Tero Puha and Teemu Muurimäki


As the name Boutique suggests the exhibition has the ambience of a fashion house where different forms of art come together. The curator Annamari Vänskä describes it as a place that is supposed to seduce the customers by offering them something exclusive and an experience that is one of a kind.
Participant artists: Paola Suhonen–Mikko Ijäs, Katja Tukiainen–Samu-Jussi Koski, Tero Puha–Teemu Muurimäki, Salla Salin–Timo Rissanen, Minna Parikka–Jani Leinonen and Rauha Mäkilä–Juliana Harkki.