VIDEO: "Everyone assumed that men founded the film industry"
"Sometimes we say about history, that it is written by those victors. Friends of those heads of industries wrote those first versions of what happened. And little by little it was forgotten that women were instrumental", said Professor Jane Gaines, Columbia University, N.Y., who for many years has done research about women film pioneers. In April she was awarded with an honorary doctorate degree by Stockholm University.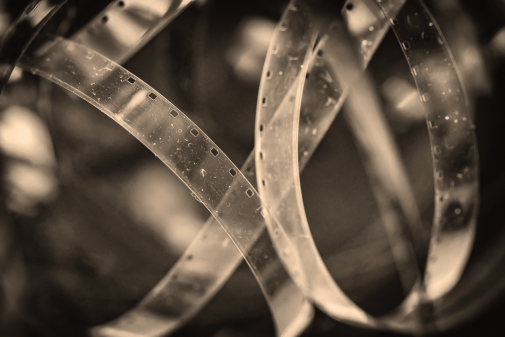 PUBLISHED: June 25, 2020

Read more: Nine new Honorary Doctorates at Stockholm University 2020
In 1990 Jane Gaines founded the Women Film Pioneers Project to shed light on women's involvement in film production during the silent era.
"We were taught that men founded an industry. But all of the evidence suggested that there were women in Germany. There were women in places you never imagined", she said.
"What you want to do with your discoveries as an historian and a theorist is to disturb the status quo, and what I call 'the going story' in the field."

Since she started working with the film archivist Peter Bagrov at the George Eastman Museum, N.Y., she has made an important breakthrough in her research.

"And the biggest breakthrough for me recently has been working with Film Curator Peter Bagrov who has come to Rochester, N.Y., from the Gosfilmofond Archive, (i.e. the national film archive of Russia). And he has added a list of Russian women, whose work survives in Moscow. And we had no idea what that revolutionary moment made possible for women as editors, some cameramen - men/women, and writers responsible for features that exist. That we are only beginning to see now", she said.

Adding that:

"So my point here is that the evidence actually - of so much film extant - and so many women in so many countries - it disputes the idea that men founded an industry".

For many years Jane Gaines has contributed to both research and education at Stockholm University. And she visited Sweden earlier this year.
"But more recently, in February of this year – before the pandemic – I came back as part of a European and American group of scholars to respond to a research initiative at Stockholm University, that was connecting the history of these important women that we have been excavating, with current Swedish director successes", she said.

According to Jane Gaines there are currently several promising women directors in Sweden:
"These are examples of how the Swedish industry is now a place where women directors finding a voice, are making extremely interesting work. Lisa Aschan's She Monkeys for instance and Amanda Kernell's Sami Blood".

By Svante Emanuelli
More about Gaines
Jane Gaines is a highly respected film scholar internationally, and a pioneer within the research areas film history and feminist film theory. Her outstanding academic work includes manifold areas, including spectatorship and media history. (Source: su.se, April 15, 2020).
This year's honorary doctors, at Stockholm University, have yet to receive their degrees as the ceremony has been postponed to 22 January 2021 due to the coronavirus crisis.
In Swedish: Professor: "Alla förutsatte att män skapade filmindustrin"
Production info
Special thanks to Mrs. Lotta Gerlach, Mr. Lars Lindström and Mrs. Lina Östlund at Nordisk Film, Mr. Gunnar Zetterberg, Team Medieproduktion and Mrs. Anne Heikkinen Sandberg at Stockholms University, and Dareful.
Footage: Sami Blood © Nordisk Film, the Inauguration and conferment ceremony in Stockholm city hall 2019 and aerial of the New York City skyline.
Press images: Sami Blood © Nordisk Film and She Monkeys © Atmo
Image bank: Yegorovnick, User 89345/77228 © Mostphotos
Aerial stock video: Dareful. Attribution 4.0 International (CC BY 4.0)
The interview was conducted on May 11, 2020 via Zoom.
By: Svante Emanuelli © 2020