"Trump's media hostile populism threatens freedom of the press"
Both before and after the presidential elections the new US president Donald Trump has attacked the media. Professor of Media and Public Affairs Silvio Waisbord at George Washington University is currently visiting Stockholm University where he will give a public lecture about the new media landscape. He is concerned about the potential impact of Trump's populism on the press.

"His hostility towards the press, reflected in his combative language and reluctance to hold open and civil press conferences, is worrisome", said Silvio Waisbord.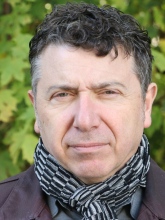 Waisbord believes that news organizations can produce investigative reporting that scrutinizes the new administration amid increased tension and uncertainty.
"Populism might mobilize people against the critical press in a negative manner, cultivating hatred of those who think differently, offering arguments to justify restrictions, censorship and tougher laws, discouraging critical reporting".
Whether Europe will face the same fate as the US remains to be seen, according to Waisbord, even though some populist governments such as in Hungary and Poland have tried to weaken freedom of the press.
"We are really in uncharted waters in contemporary politics, media and democracy. It depends on whether democratic institutions/mechanisms are strong enough to resist populism's attacks and the press becomes emboldened to denounce abuses and scrutinize populism".

Read this article in Swedish

The NGO Reporters Without Borders has highlighted the importance of press freedom during Trump's presidency.
Svante Emanuelli

Press release
Download the full press release in

English (340 Kb) or Swedish.

VIDEO: Watch the recorded lecture
Watch the recorded public lecture Populism and the dangers of anti-liberal communication (VIDEO, 1 februari 2017) with Silvio Waisbord.

Read more:
Så förändras medierna under Trump (Swedish daily DN, Feb. 2, 2017)

Silvio Waisbord is Professor in the School of Media and Public Affairs at The George Washington University (USA) and Guest Professor hosted by The Leading Research Environment in Global Media Studies and Politics of Mediated Communication at the Department of Media Studies, Stockholm University.