The un-civil discourse has become 'the new normal'
Un-civility has become normalized in the public debate as it has moved "from the fringe" and "into the mainstream of the public sphere", Bonnier guest professor Michal Krzyzanowski, said during a panel discussion moderated by professor Christian Christensen at Stockholm University last Wednesday.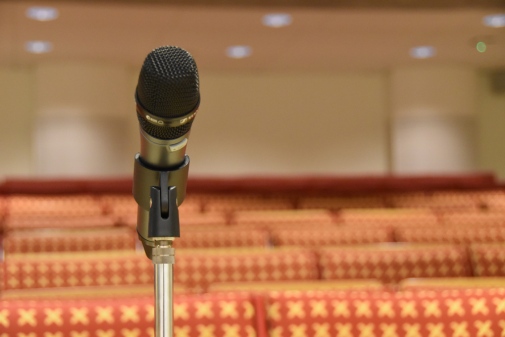 Professor of media and communications Michal Krzyzanowski, who works both at University of Liverpool and Örebro University, Sweden, noted that it has become more difficult to prevent elements of un-civility in the public debate as new forms of media and online media have become a big challenge.
The Rättviseförmedlingen spokeswoman Seher Yilmaz expressed concern for the lack of diversity and Swedish media's slow walk towards gender equality.
She pointed out that the "representation of women in the media has not improved since the year 2000" and added that the media has a special responsibility to include more people of various backgrounds instead of creating an us-versus-them-thinking.
The Dagens Nyheter reporter Niklas Orrenius described how the anti-immigrant populist party Sweden Democrats gradually has gained ground since the 1990's until it obtained 17.5 percent of the votes in the 2018 parliamentary elections.
"And now this anti-immigrant and anti-muslim rhetoric is part of the Swedish mainstream", he said adding that there are two parallel developments – one towards a strengthened position for anti-immigration views and one towards a more tolerant view.
Michal Krzyzanowski questioned why Sweden, with a reputation of being one of the most humanitarian countries in the world, needed to allocate funds to secure and protect its borders.
He admitted that "of course it is not a racist discourse in itself. But then you ask (yourself) the question: Who are we protecting (ourselves) against? Who is the enemy?"
Niklas Orrenius mentioned that the killing of the homeless Romanian man 'Gica' in Huskvarna, earlier this year, echoed the 1948 almost pogrom-like hunting (the so-called "tattarkravallerna") of roma travellers in the nearby town Jönköping 70 years ago.
The professor of civil law, Mårten Schultz, Stockholm University, was schocked that people with non-Swedish background and fellow non-white and non-male researchers were treated very differently on twitter today.
"I never get rape threats against my kids", he said later adding that "we allow for more un-civil words at least on social media than we did before. But I think within the traditional media the ethical systems work more or less as a barrier against that".
Mårten Schultz also believed that "more things are accepted now, also from a legal perspective, that would have been illegal before. And not because the rules have changed, but the interpretations of them have".
According to him it was striking that the laws surrounding the use of nazi symbols in public, that would have been considered as 'hate speech' 25 years ago are still in use but are not applied in the same way.
"So I think we see a shift to a more extreme view of freedom of speech. And also when it comes to (online) harassment", the legal expert Mårten Schultz concluded.
Svante Emanuelli
MORE INFORMATION
The panel 'Love Speech, Hate Speech: Media, Politics and "Civil" Debate in Modern Sweden' was funded by the Leading Research Environment in Global Media Studies and the Politics of Mediated Communication at the Department of Media Studies, Stockholm University.

The event was organized in collaboration with Department of Communication and Media, University of Liverpool, Department of Media and Communication Studies, Örebro University as well as the Centre for Interdisciplinary Studies on Racism (CEMFOR), Uppsala University.

This panel was a pre-event for the conference, 'Un-Civility, Racism and Populism: Interactive Practices and Discourses in Europe, USA & Beyond', that was held at Uppsala University between December 6-7, 2018.
Last updated: December 14, 2018
Page editor: Svante Emanuelli
Source: Department of Media Studies