Researcher: No toilets for women in Indian public service broadcaster
Last year members of IAWRT, an international association for female media professionals, finalized a project with the aim of advancing gender equality in the media sector in India, Uganda, Tanzania, Kenya and South Africa. In a newly released handbook researcher Greta Gober, Stockholm University, describes their experiences of working with gender equality in a male-dominated industry.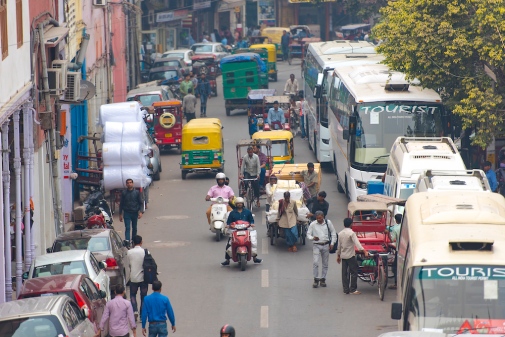 PUBLISHED: April 11, 2019

Read more: For India, Toilets Are a (Mostly) Serious Issue
In the Handbook on working towards gender equality in the media that Greta Gober wrote on behalf of IAWRT, in which she herself is a board member, she provides examples describing the reality that female media professionals in India and Africa are facing at work:
"Sexual harassments, poor working conditions, big pay gaps, a lack of career opportunities, lots of freelancing, no maternity leave", said Greta Gober adding that:
"In India, for example, there weren't any toilets for women employed by a public service broadcaster. And in Uganda there was a high employee turnover, with many women leaving journalism just after a few years of work".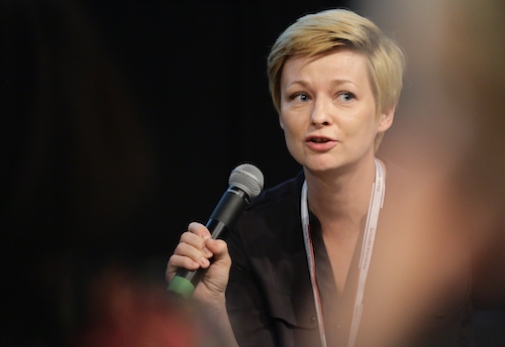 Read more: India's Women Want a Toilet Revolution
The share of women in leading positions in the media industry in the countries that Greta Gober examined, is at the same level as other countries from an international point of view. The leadership of the 100 largest international media corporations is dominated by men, according to statistics compiled by the non-profit Nordicom depicting the situation in 2017. Thirty corporations have no women whatsoever in their top management.
At the same time cyber-bullying is increasing on a general level.
"The amount of online harassment of male and female journalists is more or less at the same level. But the nature and the intensity of the online harassment of women is different", said Greta Gober.
She explained that men are typically attacked for what they write, while women usually are assailed for their appearance and threatened with sexual violence, adding that:
"Men do also receive threats of sexual violence, but then it is usually directed towards their female relatives", she said.
According to Greta Gober it was not until 1995, during the UN Fourth World Conference on Women in Beijing, that the role of the media sector was emphasized as a first step in a larger attempt of achieving gender equality in all parts of society.
Svante Emanuelli

This story has been corrected to show that Greta Gober wrote her handbook based on the interviews with the IAWRT members, who shared their experiences of working with gender equality in the media sector in India, Uganda, Tanzania, Kenya and South Africa. First published on April 8, then republished on April 11, 2019.


More about Greta Gober