Professor: 'Trump's divisive speech is coming under increased scrutiny'
The US president Donald Trump has created a new way of talking in public premised on the expression of anger, according to Cardiff University Journalism Professor Karin Wahl-Jorgensen. During her visit to Stockholm University in January she labelled his rhetoric as 'angry populism'.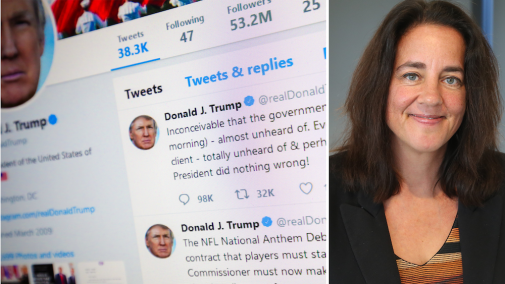 PUBLISHED: July 9, 2020
According to Wahl-Jorgensen it has historically "always been assumed that politicians are very much in control of their emotions, and that showing anger in public is unacceptable". But Mr. Trump often behaves as "a sort of uncontrollable toddler who just throws tantrums, particularly on twitter."
Following the thoughts of postcolonial theorist Pankaj Mishra she believes we have moved into an 'Age of anger' where "anger is playing an increasing role - both in terms of shaping how we talk in public and in terms of shaping our actions. So for instance, we are seeing an increased occurrence of hate crime", Wahl-Jorgensen said.
Read more (in Swedish): Professor: "Trumps splittrande retorik har hamnat under hårdare granskning"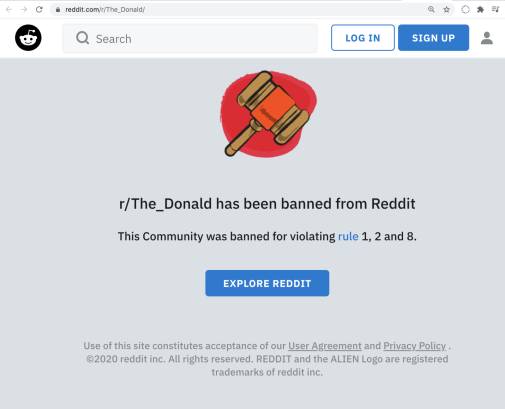 Apart from Twitter the Danish-born professor has also studied the subreddit group "r/The_Donald", "where lots of Trump followers gathered to reaffirm their own political beliefs". And last week CBS News reported that Reddit had banned the large subforum after it had repeatedly violated its hate speech rules.
Concerns around Trump's rhetoric have taken on an increased urgency in the context of the coronavirus pandemic and the Black Lives Matters protests following the death of George Floyd in police custody.
"At a time where we need positive emotions and unity more than ever, the divisive speech of Trump is coming under increased scrutiny", Wahl-Jorgensen wrote in a recent mail to IMS website.
According to Wahl-Jorgensen, social media's more emotional form of expression interacts with and spills over to the content of traditional media, in today's new media ecology.
As she is convinced that emotions have long been neglected in media research, she suggested "a careful analysis of how different emotions circulate in the media and with what consequences".

Despite Wahl-Jorgensen's large attention to emotions, she emphasized that "facts are essential. And I think they are essential to living in a democratic society. The idea that there are actually certain facts that we all agree on, and that we can come to understand through responsible media coverage."
By Svante Emanuelli
Background
Karin Wahl-Jorgensen is Professor of Journalism, Media and Communications at Cardiff University, United Kingdom.
She worked as a journalist in Washington D.C. during the Clinton administration, and received her entire academic education in the US.
She has written extensively about emotions in her book Emotions, Media and Politics.
Last updated: July 9, 2020
Page editor: Svante Emanuelli
Source: Department of Media Studies, (IMS)