Professor: "Manning sentence sent a message to other whistle-blowers"
US President Barack Obama on Tuesday commuted all but four months of the 35-year sentence of Chelsea Manning, the former US army soldier convicted of a 2010 leak of classified information to the anti-secrecy group WikiLeaks. Professor in Journalism Christian Christensen, Stockholm University, gave his comments to the BBC.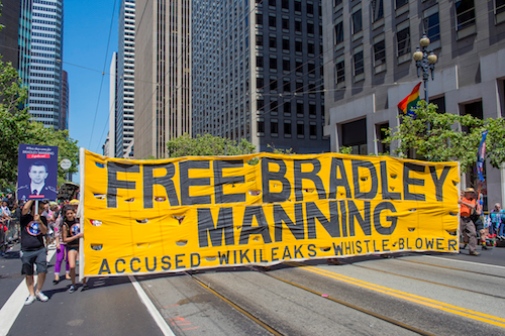 "Obviously this is a major breakthrough for people who have been fighting for Chelsea Manning for a number of years. It suggests a number of things - one of which is that the sentence of 35 years that was given to Manning was considered to be excessive, which suggests also that it may have been punitive and was intended to send a message to other whistle-blowers thinking of doing the same thing", said Christian Christensen, Professor of Journalism, Stockholm University to BBC.
Listen to the service in BBC's iPlayer Radio [interview between 11:50 - 15:15, Wed 18 Jan 2017.].
Last updated: February 2, 2017
Source: IMS