Expert's Oscars host solution: 'Find a woman to host the show'
With less than four weeks left, it is still unclear whether the 91st Academy Awards will be aired with a host or not. The Oscar expert Dr. Elizabeth Castaldo Lundén, Stockholm University, has an idea for how to solve the Oscars' host problem and honour the #MeToo legacy — have an actress host Hollywood's big night.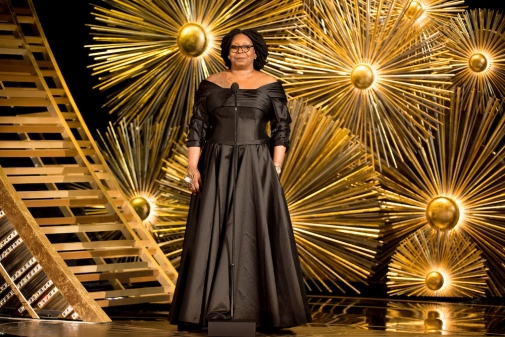 Jan. 30, 2019
"Whoopi Goldberg and Ellen DeGeneres are the only women who have hosted the Oscars as stand-alone hostesses in the history of the event. Other women have participated as co-hosts several times," Dr. Castaldo Lundén, who has studied the history of the Academy Awards, told IMS website.

Read this article in Swedish

Since homophobic tweets surfaced in December, comedian-actor Kevin Hart stepped down from hosting the awards ceremony – but the academy has not yet turned up with a replacement.

10 years after the first Academy Awards was held, the academy introduced a new concept. In a larger attempt to turn the ceremony into a public event, the academy included a famous entertainer to host the ceremony in 1939. The show also got broadcast on radio, and Warner Brothers produced a short film, Cavalcade of Academy Awards, for domestic and international cinema audiences.
"Now it is time for the academy to put women in the forefront, particularly after putting the #AskHerMore and #Metoo movements under the limelight", Dr. Castaldo Lundén suggested.
Since 1939 the host-concept has been used every year at the Oscars, with a few exceptions. But only two women have hosted the show on their own.
The last time the show was televised without a host was 30 years ago. The producer of the show replaced the M.C. and introductory monologue, and opened the ceremony with a musical number. But according to Dr. Castaldo Lundén this turned out to be "a big failure" as "people had a hard time understanding the number."
Svante Emanuelli
For more information
Elizabeth Castaldo Lundén, researcher at the Department of Media Studies, Stockholm University, cell phone +46 (0)763-17 16 33, e-mail elizabeth.lunden@ims.su.se

Facts
The first famous comedian to host the Oscars was Bob Hope in 1939, who still holds the record for hosting 19 Academy Awards ceremonies.
Only two women have hosted the Oscars on their own in the past, soon 90 years. The 91st Academy Awards will take place on Sunday, February 24, 2019. Whoopi Goldberg hosted the show four times (1994, 1996, 1999, 2002) and Ellen DeGeneres twice (2007, 2014).
Elizabeth Castaldo Lundén graduated as a Doctor in Fashion Studies from Stockholm University in 2018. Her doctoral dissertation, Oscar Night in Hollywood, studies the history of the Academy Awards ceremony. She works at Stockholm University and is writing a book about the internationalization of the Oscars' red-carpet phenomenon.