Emmy-nominated documentary filmmaker: "It takes generations to make a revolution"
"There was no appreciation of how long it would take to remove a dictator. It's not just one event that makes a revolution," says Emmy-nominated Saudi journalist Safa Al Ahmad. She is critical of how Western and Arab news media have depicted the Arab uprisings. She visited Sweden last week as part of a conference at Stockholm University.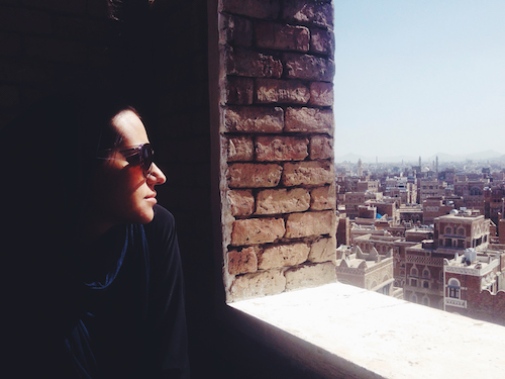 Safa Al Ahmad is an award-winning journalist and filmmaker and has directed documentaries for PBS and the BBC focusing on uprisings in the Middle East in 2011 and their aftermath. She believes her perspective as someone born in Saudi Arabia gives her an advantage compared to foreign journalists in her reporting:
"To be somebody who speaks the language and is able to understand the political, social and religious contexts - it helps a lot. I don't have romantic or stereotypical perceptions of the region".
She believes that the media has played a negative role in speaking of the "so-called Arab Spring turning into some Arab Winter" as it has created unrealistic expectations. This media coverage has not adequately documented the complexity of removing a dictator.

"When media writes about it as a failure or a success – it is not fair. It's too soon to tell".

Safa Al Ahmad directed the BBC documentary Saudi's Secret Uprising (2014) in her native country. The film shows exclusive footage from local activists.
"Without that there wouldn't have been a film. The footage that the activists gave me was the heart of the film. But Western media has overly relied on telling either the activists' story or the government's. You have to be really careful when you use the activist footage - as they have their own agenda. Just like the government".
Safa Al Ahmad believes that the road to democracy in the Middle East is long.
"I don't believe the Arab revolutions have failed. If you take a long view there's still hope", she says: "It takes generations to make a revolution".
Svante Emanuelli
Read more
Safa Al Ahmad is currently nominated for the Emmy Awards in two categories for her documentary "Yemen under Siege" (2016) aired on PBS. She recently participated in the conference Producing Image Activism after the Arab Uprisings at Stockholm University between September 6-8, 2017. This symposium gathered several activists, journalists, researchers and artists to explore the different facets of a growing global activist image industry with a particular focus on the Arab world.