Alumni mentors helped students to optimize their job search
"The idea has been to connect our alumni, with our present international master students, to exchange experiences and knowledge with each other and to let the students get in touch with the Swedish labor market and to build up a career network for their future", Alumni Relations Coordinator Birgitta Fiedler said as the first international mentorship program at the Department of Media Studies ended in October.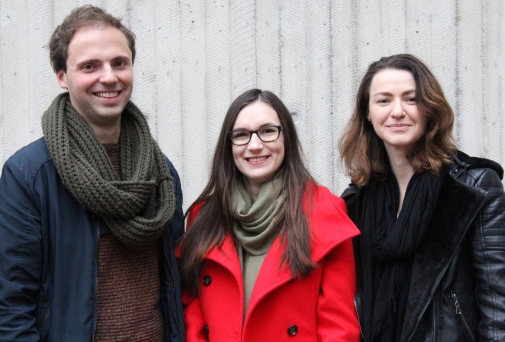 Birgitta Fiedler who initiated the program, applied for funding from the Faculty of Humanities back in 2017. As soon as she got the green light she asked Aida Faiz, alumna from the Department of Media Studies and currently External Relations Officer at Stockholm University, to join her in the implementation of the mentorship program.
During the course of the six-month program that started in April earlier this year, the international master students, the so-called mentees, were assigned one alumni mentor each. Furthermore, they attended various workshops and lectures where they learnt more about job hunting, networking and career building.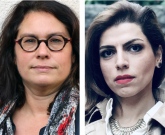 "For me mentorship is about having a genuine interest to contribute to one's personal and professional growth by challenging and giving constructive feedback to each other. It is about sharing expertise and experiences, and at the same time it is about expanding the comfort zone. It is about gaining a realistic perspective of one's potential", Aida Faiz said.
A similar mentorship program, but for doctoral students, had been conducted a couple of years ago at another department. Birgitta Fiedler picked up this idea at a network meeting for Alumni Relations Coordinators at Stockholm University.
"I thought it would be a great idea to let current students meet with former ones", Birgitta Fiedler said.
A few years ago, she conducted an Alumni survey among the former international master students in media and communication studies, which showed that many of them stayed in Sweden after their graduation and started a career here.
During the mentorship program Aida Faiz held workshops in mentorship and strategic networking. She informed the master students about the current job market situation in Sweden, explained the concept of mentorship and showed how graduated students can find jobs by expanding their network.
"We have been talking about the importance of having a diverse network of people and working on one's interpersonal skills. We talked about body language, pitch, rhetoric and how to ask interesting questions to create interest for having a genuine dialog. Focusing on the concept of self-development we have linked the importance of goal setting and reaching that goal by challenging the mentee to reach his/her full potential and to overcome obstacles", Aida Faiz said.
Svante Emanuelli
Mentorship program
| | |
| --- | --- |
| The Mentorship program was held at JMK, at the Department of Media Studies, April-October 2018, and was independent of the Master Program curricula. It targeted two-year international master students in cinema, fashion, media and communication studies. Six couples of mentor/mentee went through the whole program and received a diploma. | |