Visible Evidence XX Stockholm, Sweden August 15-18, 2013
EVENT
Date:
15 August 2013, 8.00 AM
-
18 August 2013, 11.59 PM
Venue:
Filmhuset Stockholm
This annual event - that now takes place in Sweden - continues to inspire cross-disciplinary research on documentary film and media.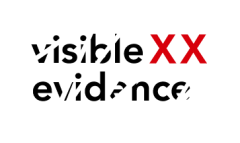 The 2013 edition of Visible Evidence – its 20th anniversary! – will convene August 15-18 in Stockholm, where it will be hosted by the Department of Media Studies, Stockholm University, and organized in collaboration with the Royal Library, Filmform The Stockholm Archive of Art Film and Video, and the Swedish Film Institute. In line with the previous conferences, Visible Evidence XX will address the history, theory, and practice of documentary cinema, television, video, audio recording, digital media, photography, and performance.
Marking its 20th anniversary, Visible Evidence XX will pay special attention to a set of problems that have been the subject to recurrent discussion over these two decades of conferences and related scholarship:
Experimental Ethnography
Ethnographic film is traditionally described as a cultural practice connected to the social sciences, as a branch of anthropology, and as an aesthetic practice within a category of cultural production, a subgenre of the documentary tradition. While the ethnographic film relies heavily on the implied truth claim of photographic and filmic representation, experimental work in film and media resonate with conceptual explorations of sound-image materiality, the visceral impact of rhythm in moving images, or of film images simulating dreams and desires. These are practices that often bring attention to the devices of camera inscription, mediation, or projection through which the represented motifs are bound to be transformed. Experimental film engaged in polemics to provoke material changes in the practices and products of cinema.
Looking back on the previous editions of Visible Evidence, panels, presentations, and screenings have often related to "experimental ethnography." Attention has been paid to the historical intersection of documentary and avant-garde cinema, to the ethical and ideological implications of filming the other. Catherine Russell's Experimental Ethnography. The Work of Film in the Age of Video (Duke University Press, 1999) is a key reference. In line with Russell's account of experimental ethnography as "a critical method produced in and through film and video," we encourage historical and contemporary approaches to these intersections of experimental form and anthropology, while reassessing related concerns of subjectivity and self-representation, of drama documentary and social representation. For VE XX, we propose to acknowledge "experimental ethnography" more broadly as a hybrid form in historical and contemporary media practices, foregrounding the productive (or problematic) meeting of seemingly oppositional impulses.
Affect, Agency and Social Mobilization
In Recording Reality, Desiring the Real (2011), Elizabeth Cowie defines the documentary as "an embodied storytelling that, while a narrativizing of reality in images and sounds, engages us with the actions and feelings of social actors, like characters in fiction." Highlighting the importance of emotional engagement with the seen, Cowie proposes a return to the concept of identification in order to understand how, as "a matter of knowledge," "we must identify with facts and recognize their meanings." Inspired by Cowie and others' approaches to "documentary desire," we propose, for Visible Evidence XX, a special attention to the consequences of the interdisciplinary affective turn, or die Wende zur Emotion, for the study of documentary cinema.
While inviting further theorizing about documentary viewing beyond problematic dualisms between rational understanding and emotional response, the affective turn in cinema and media studies also urges us to rethink the debates around instrumentalization of affect. It urges to reexamine the legacy of "committed documentary" and, more broadly, the variety of affective rhetoric (from melodrama, to shock, trauma, and spectacle) in documentary practices and, conversely, uses of documentary for mobilizing affect. Whereas historical studies of affective mobilization have often focused on state propaganda, we especially encourage investigation of historical and contemporary cases in which affect is mobilized in the cause of political agency and social activism. These may include the extensive, ubiquitous documentation of ongoing social and political actions and movements and insurrections as well as the use of documentary to articulate contemporary and historical structures of feeling: experiences of injury, hurt and violence, vulnerability, and precariousness. This may also cause us to investigate affective strategies to prevent engagement as identification.
Documentary Art; Documenting the Arts
Implied in this theme is the recurrent overlaps in the history of cinema between artists' and filmmakers' experimental approaches to camera perception, and the various modes of forging and orchestrating people, places, and past events, which characterize the aesthetics and attractions of documentary narratives in moving images. There are simply no clear divisions between experimental film and video, and documentary filmmakers' creative treatment of actuality, and there have never been. We encourage theoretical perspectives and conceptual approaches to innovative form, elaborate soundscapes, montage, or alternative platforms for the display and experience of recorded sound-images.
Live art events are founded on a philosophy and aesthetics that emphasize the ephemeral and the singularity of the here and now, yet documentation has proved central. Including everything from spontaneous informal documentation by the audience to professional filmmakers hired to document the event, these often scattered and overlooked records are central to our understanding of these art forms and to their repeatability, to establishing a canon, and to the possibility of writing a history of the live arts. Documentary Art; Documenting the Arts encourages contributions that also help to fill this void in the history of documentary cinema.
Another facet of this theme concerns the postwar genre of the "Arts documentary." In postwar Europe, films of contemporary art developed into a creative venue of documentary filmmaking in which experimental cinema merged with educational narratives, broadcasting media, and the poetics of the film essay. Critics of the time observed the aesthetic experience of viewing paintings and sculptures animated by means of the camera eye, the moving image, and the cinematic montage. Reviewing Van Gogh (Alain Resnais, 1948), André Bazin famously celebrated Resnais' exploration of the canvas, "stripping Van Gogh of his yellows."
In light of the ongoing discussions of the migration of a documentary sensibility or mode of address to new arenas, Documentary Art aligns itself with documentary images and the appropriation and transformation of film in the art gallery. We would welcome theoretical and case-oriented considerations of installation film and video art, including the ways in which installations and performances engage conceptually with documentary problems of spectatorship, affect, collective memory, or veracity, among other things.
Alternative Archives
The material and philosophical aspects of the moving image as a temporal object, and of cinema as a "technology of memory" (Bernard Stiegler), suggest that in due time each film and media representation turns into a document. This implied archival status of moving images is not less compelling today, although "the record" often seems to be detached from its traditional materiality and physical location. The production and reproduction of media memories has always been at the core of documentary theory, and the potential allegory of the film as an archive tends to be even more pronounced in documentary filmmakers' commitment to the present and the past.
Previous Visible Evidence conferences have focused on the multiple signification of the archive in the different practices and technologies of documentary; how archival traces are used to express historical truth claims, to infuse narrative imagination, or even to contest the testimonial functions of archival material in media culture. Presentations and screenings have reminded us of the overlooked archives of recorded sounds and voices, or how animated films and video installations may stress documentary experience beyond the visual. Institutional and ideological perspectives of the archive have been accounted for in case studies on the potential articulation of memory in moving images, of memory work and trauma, and of untold life stories beyond official versions of history.
The proposed conference theme refers to "alternative" in the sense of emancipatory counter-cultures or complementary archival practices, but also in the sense of "subjugated film histories," a term coined by Patricia Zimmermann in Reel Families. A Social History of Amateur Film (Indiana University Press, 1995). In addition, even major national archives, which often contain material of considerable cultural and historical significance, are being overlooked or disregarded, destroyed or closed down, protected from public access, or have never received scholarly attention. For example, as elsewhere in Europe, the national history of public television merges with that of documentary filmmaking and, yet, the importance of a major archive such as that of the Swedish Radio Corporation has been largely scanted.
Visit our conference website at http://www.vexx2013.se
Best wishes, the Stockholm Conference Committee:
Malin Wahlberg (Department of Media Studies, Section for Cinema Studies/Stockholm University)
Anu Koivunen (Department of Media Studies, Section for Cinema Studies/Stockholm University)
Patrik Sjöberg (Cinema Studies/Karlstad University, Karlstad)
Last updated: June 26, 2013
Page editor: Henrik Schröder
Source: Institutionen för mediestudier