Covid-19 and the Digital Media Ecology | JMK Higher Seminar
EVENT
Date:
20 May 2021, 10.00 AM
-
20 May 2021, 12.00 PM
Venue:
Join the event by the Zoom link below
Welcome to an online seminar on digital disinformation, informational inequality, and viral news during the Covid-19 pandemic. The event is organized by Digital Human Science (DHV) in cooperation with the Department of Media Studies (IMS) at Stockholm University. The seminar features four presentations, followed by a general discussion.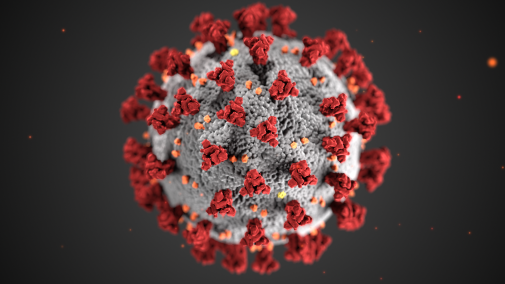 Join the Zoom event: https://stockholmuniversity.zoom.us/j/69651195855
No registration is needed.

The following presentations will be made:

Media, Information and Trust During the COVID-19 Pandemic
Many people struggle with being kept informed about the fast-changing regulations to be maintained in relation to the pandemic in Sweden and globally. At the same time, public agencies have identified misinformation and disinformation especially in social media as a major problem during the Corona crisis. In this presentation, Peter Jakobsson (Uppsala University), Anne Kaun (Södertörn University), and Fredrik Stiernstedt (Södertörn University), will present fresh findings from an ongoing research project that combines a three-wave representative survey with qualitative material of a diary study. The analysis focuses on the specific role of digital media for political and social (dis)trust during the pandemic.

Racialized Spaces: Swedish Journalism and Covering COVID-19 in Stockholm
In this presentation, Christian Christensen and Miyase Christensen (Stockholm University) examine Swedish news media coverage of the COVID-19 outbreak in Stockholm, with a focus on how the "geography" of COVID-19 in the city was presented to news consumers. Using the concepts of "racialized spaces" and "popular geographic imagination" discussed by Pred (1997), as well as "white socio-spatial epistemology" discussed by Dwyer & Jones (2000), the extent to which the physical segregation of Stockholm was reflected in segregated coverage of COVID-19 is presented, as well as how coverage largely reproduced both racial and class stereotypes while ignoring the political economy of pandemics and health.

Causing Chaos, Creating Calm: Intersectional understandings of the meaning of digitally mediated work in the pandemic welfare state
Digitally mediated forms of work and services are increasingly normalized and rapidly transforming working lives; changing and replicating the ways social inequalities are produced and perceived. In this presentation, Natasha Webster (Stockholm University) and Qian Zhang (Uppsala University) explore the uneasy role of platform work as indispensable to the Swedish COVID-19 response, while concurrently positioned as a threat to the operations of the Nordic welfare state. Based on a an intersectional analysis of Swedish news media coverage of the platform economy, they highlight how new meanings of work are constructed, illuminating a clash between injustices and national ideals of the Swedish welfare state in times of crisis.

Viral News in Pandemic Times: Crisis News Engagement on Facebook and Twitter
In the current digital media ecology, social media such as Facebook and Twitter have become central for the distribution and consumption of news. On these platforms, comments, reactions and various emotional expressions are integrated into the news experience, and enhance content circulation within and across user networks. Andreas Widholm (Stockholm University) presents results from a study of social media engagement connected to Swedish news on Covid-19. Based on a macro analysis of news items published over a 12 months period, the presentation illuminates the role of emotions, platform affordances and social media logics for the diffusion of "viral" news during different phases of the pandemic.
The DHV seminars are inter-disciplinary in nature, and are open to all scholars interested in digital artefacts and environments and their significance for society and humanity. Please feel free to share this invitation to anyone that might be interested.