Destroy all idols | JMK Higher Seminar
EVENT
Date:
16 September 2021, 10.00 AM
-
16 September 2021, 12.00 PM
Venue:
via Zoom
Journalism teacher and writer, Jesper Huor, presents his work in progress "Destroy all idols" during the JMK Higher Seminar on September 16.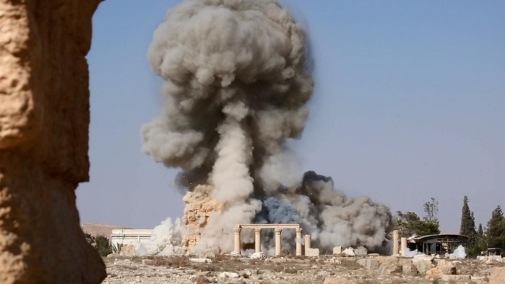 "Destroy all idols" is a documentary book about ISIS attacks on museums, ancient monuments and statues during the Syrian War, how to understand those carefully staged acts of destruction and Syrian archeologists dangerous race to save the cultural heritage from fanatics and looters.

The research behind the book is extensive and includes travels to Syria, Turkey and France and interviews with archeologists, rebels, al-Assad-loyalists, terrorists, civilian eyewitnesses and the shadowy Antiquities Mafia.

Read more:
In Swedish: Drabbades bildstormarna av gudinnans förbannelse? (betallänk)
BBC: Islamic State photos 'show Palmyra temple destruction'

Please mail us for further queries about the JMK Higher Seminar.

More upcoming events