Conference on Popular Culture and World Politics
EVENT
Date:
13 September 2013, 9.00 AM
-
14 September 2013, 8.00 PM
Venue:
JMK, Karlavägen 104.
Stockholm University is hosting an international conference under the theme Pirating the Popular.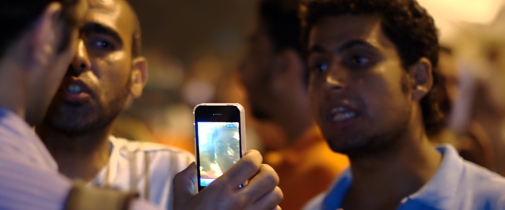 Photo: Flickr.com
The study of world politics and popular culture is now an established area of interest for many disciplines in the social sciences, humanities and the arts. Popular culture relates to contemporary politics in numerous ways: It can offer expression that soothes and humours the soul. It can satirize and play off cultural resonance to resist powerful or repressive forces. And it can stimulate political or community engagement, as demonstrated clearly in the role that music and performative satire played in the Arab Uprisings and in the Occupy activities around the world.
This conference addresses the multiple ways in which popular culture engages with world affairs. It takes as its starting point the observation that we live in an age of interregnum - a time where the old institutions and old rules no longer function sufficiently and new ones have not yet taken their place. Ours is an age where processes of globalisation are contributing to the 'divorce' of politics from power, resulting in what Zygmunt Bauman identifies as a 'liquid modernity' of endemic uncertainty.' This uncertainty about authority and interpretation - compounded by ubiquitous connectivity and audio-visual media - gives rise to power struggles, problematizes the ability to judge relationships between cause and effect, provides new opportunities for political engagement and changes the foundations on which authority rests.
Last updated: September 10, 2013
Page editor: Fredrik Mårtenson
Source: Department of Media Studies